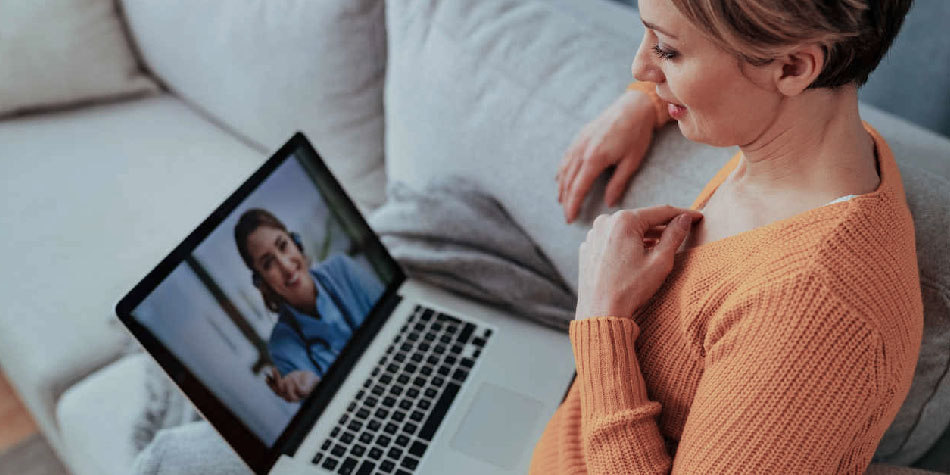 Don't have time to visit your health care provider in person?? GetCareMD has got you covered. With the help of telemedicine, GetCareMD is now making doctors' consultations and getting medication a lot easier. You can now get a doctor's prescription online via anwith one of our highly attentive, competent, and confidential doctors. No need to move your schedule around to visit the doctor, or to wait long hours at the doctor's office to get yourself diagnosed. Online doctor consultation services of GetCareMD are affordable, timely, and completely virtual. We strive toward providing convenient and affordable healthcare that is accessible to all.
How does it Work?
In order to get an online consultation prescription, select your healthcare issue from the list of conditions that we treat. If you are unable to identify your condition or can't understand your symptoms, you can still book a consultation and our doctors will help you identify your issue. Once you select your medical problem, you go through an online screening regarding your age, height, weight, symptoms, and medical history. You have to be of 18 years or above to get a doctor's prescription online. You will also be asked questions about any significant health issues you have had in the past to come to a conclusion. Once your online consultation is complete, one of our independent medical practitioners will assess your condition and will prescribe you medicine. The medicine can either be delivered straight to your home or you can arrange for a pick-up depending upon which pharmacy you choose. Online doctor's consultation services have now made it possible to get treatment for a number of ailments from the comfort of your home.
Online Doctor Consultation Services:
GetCareMD provides online doctor consultation services at a highly affordable price. Get an online consultation for one of our listed conditions at just $39.95. You will be able to talk to a medical practitioner today without the need of having insurance. With the assistance of the internet and phones, we are now able to treat our patients virtually without having to compromise on any of the healthcare standards.
Talk to an Online Doctor Today:
Connect with one of our board-certified online doctors today and get a prescription for yourself using just your phone or computer. Our online doctors provide phone and video consultations for an extremely affordable price. While it is impossible to treat all kinds of illnesses virtually, GetCareMD can still diagnose and prescribe medication for a large number of diseases like chlamydia, hypertension, vaginitis, migraine, asthma, urinary tract infection, syphilis, depression, anxiety, panic disorders. Our certified practitioners can diagnose and treat symptoms for a wide range of diseases completely virtually. Getting treatment for sexually transmitted diseases has now become increasingly easier since our medical professionals are highly confidential and understanding.  Book an appointment online, any time day or night, and avoid long commutes, taking leaves from work, and waiting rooms. Eliminate barriers to getting convenient healthcare with GetCareMD.