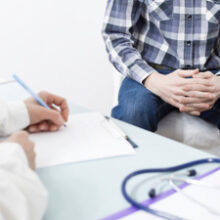 Need an online consultation for gonorrhea? You've come to the right place.
Learn more about the condition and how GetCareMD can help:
Gonorrhea is a fairly common sexually transmitted disease (STD) that affects both men and women.
The gonorrhea bacteria — known as Neisseria gonorrhoeae— are typically passed from one person to another via vaginal, oral, or anal intercourse.
Its symptoms can show up in different areas of the body. In certain cases, gonorrhea infection may not cause any symptoms at all.
Getting yourself tested is not a prerequisite to availing a gonorrhea consultation online.
However, we strongly encourage you to get tested, as it will enable us to give you the most effective treatment and care possible.
Symptoms of Gonorrhea
In men, gonorrhea infection may cause:
Pain or difficulty in urination
Abnormal discharge from the penis
Inflammation or pain in one testicle
In women, common symptoms of gonorrhea include:
Abnormal vaginal discharge
Pain or difficulty in urination
Abnormal vaginal bleeding between periods
Abdominal or pelvic pain
In both men and women, symptoms of gonorrhea can also show up elsewhere in the body:
You may experience eye pain, increased sensitivity to light, and pus-like discharge from either one or both eyes.
You may get a sore throat or swollen, painful lymph nodes.
You might face difficulty in bowel movements or notice blood in stool, a discharge from the rectum, and anal itching.
Online Consultation for Gonorrhea
If you're experiencing any of the above symptoms, schedule an online consultation for gonorrhea today.