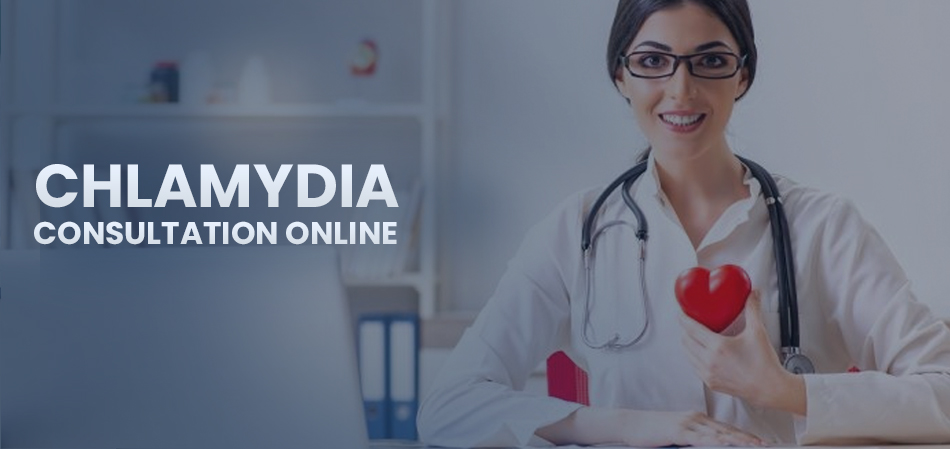 Online consultation for chlamydia has now been made easy with GetCareMD. You can now get diagnosed and get a doctor's prescription online with rates starting only from $39.95. The prescription will be sent to a pharmacy of your choice. You just need to answer a few questions regarding your condition and our healthcare experts will help you treat your symptoms without leaving your home.
Overview:
Chlamydia is a bacterial infection and one of the most common Sexually Transmitted Diseases. It is usually spread through unprotected intercourse (sex without using a condom) and affects teenagers and young adults. The potential health problems caused by chlamydia are far worse for women than for men. Women under the age of 25 should get tested for chlamydia at least once a year if they are sexually active. This disease can potentially destroy a woman's reproductive system and can make it impossible for them to get pregnant later on. In some cases, it can cause ectopic pregnancy and Pelvic Inflammatory Disease (PID).
How Does Chlamydia Spread?
Chlamydia is spread through sexual intercourse with someone who already has chlamydia. This includes anal, vaginal, and oral sex. You can get chlamydia even if your partner does not orgasm. The only way to prevent getting chlamydia is to have a monogamous sexual relationship with someone who doesn't have chlamydia or to use condoms appropriately.
Symptoms of Chlamydia:
Most people who have chlamydia remain asymptomatic. But the disease can still cause some critical health problems, especially in women. People who are showing symptoms of chlamydia may experience:
A burning sensation while peeing.
Unusual discharge from penis or vagina.
Swelling and discomfort in one or both of the testicles.
Pain in the lower abdomen and bleeding right after having sex.
How can you care for yourself at home?
You can prevent serious complications if you get timely treatment for chlamydia. Luckily, with GetCareMD, you can now order chlamydia consultation online. Our healthcare specialist will ask you questions about your symptoms and will then recommend you a doctor's prescription online. Two of the most common antibiotics prescribed by doctors are doxycycline and azithromycin. Doxycycline is the first-line treatment and is recommended to be used for seven consecutive days. Patients who are allergic to doxycycline or cannot use it for some other reason (like pregnancy) are prescribed a three-day course of azithromycin. You can potentially experience some side effects from using these medicines like stomach ache, vomiting, and diarrhea. Some people also reported getting rashes with the use of doxycycline. It is also vital that your sexual partner from whom you have got chlamydia is also getting treatment for it. It is advisable to avoid having sexual intercourse until after seven days of receiving the treatment.
There is no over-the-counter medicine for chlamydia. CDC requires you to have a doctor's prescription to get the chlamydia medicine. But to get a prescription, you do not have to leave the privacy of your home. The doctors at GetCareMD are accurate, fast, and extremely confidential. Just book your chlamydia consultation online and get a prescription sent to a pharmacy of your choice.