Pink Eye Online Consultation & Treatment in About an Hour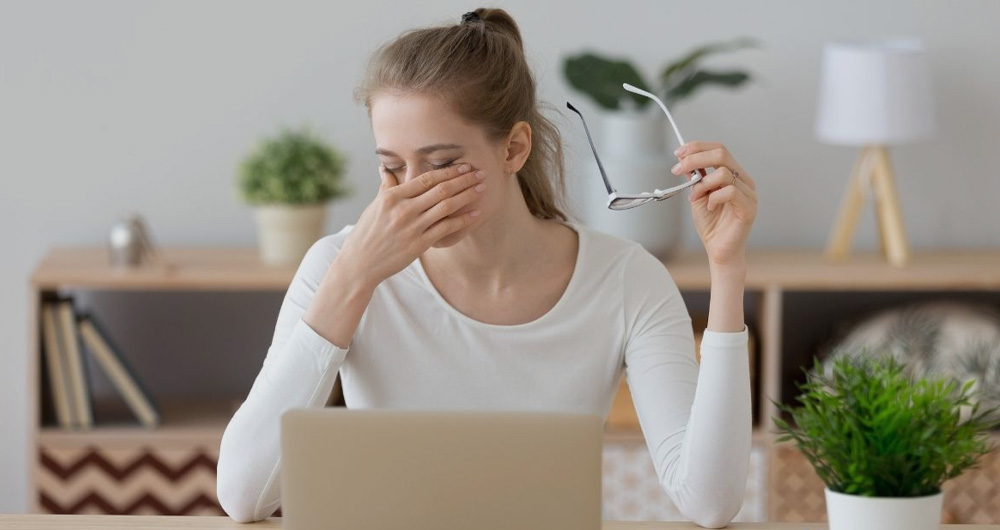 Welcome to GetCareMD, where we treat Pink Eye online in about an hour. We are professionals who will help you with your Pink Eye in a quick manner from the comfort of your four walls. All you need to do is connect with our healthcare provider.
What is Pink Eye?
Conjunctivitis, also referred to as Pink Eye, is a typical eye illness. In addition to swelling and fluid secretion, this sickness causes your eyes to change red. Even though it is not a severe problem, it still gets advised that you get proper therapy for it. At GetCareMD, you can receive a doctor's prescription online as part of our Pink Eye treatment online service.
Online Doctor For Pink Eye
While it may sound undoable, Pink Eye can get diagnosed and treated online. GetCareMD has doctors that provide online consultations about Pink Eye. To meet with a qualified specialist through our telemedicine services, make an appointment with GetCareMD.
How Does GetCareMD Treat Pink Eye Online?
After you've booked an appointment, we will schedule a Pink Eye consultation online at a time that suits you the best. The doctor will take a look at your eyes, ask you about your symptoms, and then based on that information the doctors will write the appropriate therapy.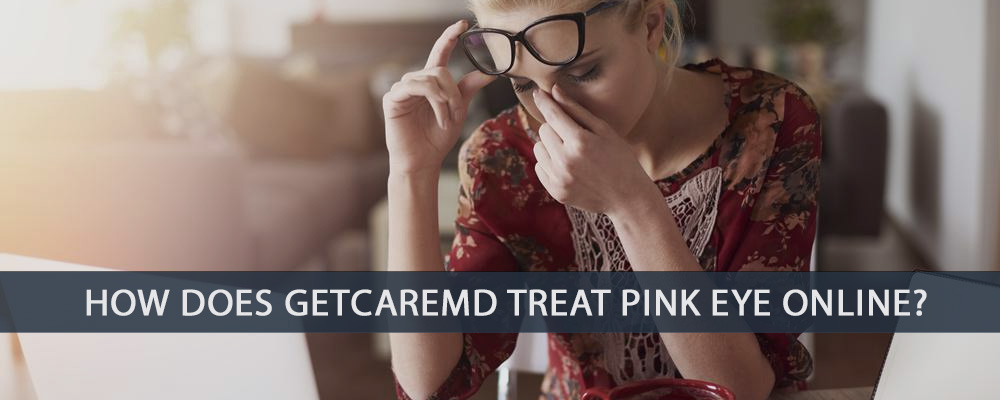 Our experts are well-trained. They will identify and handle the treatment of your Pink Eye with the utmost care and skill. They can also address any queries or concerns about your circumstance or treatment plan. For treatment, there are two things the patient has to do:
Please inform who you want this treatment for; is it for you or your child/children?
Without leaving out any information, express your worries and symptoms to us.
How Do I Know I Have a Pin Eye?
Here are some symptoms to watch out for if you're unsure whether you have Pink Eye before calling GetCareMD.
A rosy or pinkish coloring of the whites of your eyes, coupled with persistent irritation and sensitivity to light, is one of the early symptoms of Pink Eye. Additionally, you might also experience ocular discharge that is either whitish, green, or yellow in hue. Furthermore, you may experience blurry vision, grittiness in your eyes, and swollen eyelids.
What Causes a Pink Eye?
We all know that Pink Eye is a common eye condition that most people experience, but what causes conjunctivitis? There are many reasons why an individual has Pink Eye.
1. The most prominent ones are infection and bacteria. There are various bacteria that cause conjunctivitis, such as Streptococcus pneumonia, Pseudomonas aeruginosa, etc.
2. Allergens are another reason for Pin Eye. Polen, mold, dust mites, and even foods- such as peanuts, shellfish, and dairy, also cause allergens.
3. Biological factors, such as autoimmune conditions, also play a part. That happens when the immune system overreacts and attacks healthy cells due to complications of autoimmune.
4. Lastly, chlamydia is one more sexually spread illness that can result in Pink Eye.
Can you Stop Pink Eye from Worsening?
You can not stop your eyes from turning pink, but you can prevent them from worsening further. The only thing you have to do is practice excellent sanitation. A good hygiene routine includes washing your hands with soap and water after using the bathroom and eating. Furthermore, be careful not to contact the irritated eye with your palms to prevent further inflammation and discharge.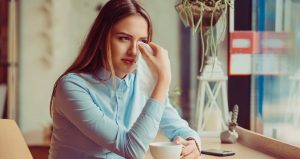 Furthermore, you will clean off the secretion because it might occur frequently. However, do not use a tissue or a paper table. Instead, use cotton balls because they are soft. Discard them after using them to wipe away the discharge, and cleanse your hands with soap and water. Finally, use the things you have and avoid sharing them because doing so increases the risk of the illness spreading. These things range from towels to make up to pillows. These easy measures can lessen the intensity of Pink Eye and speed up the healing process for your eye.
What to Expect After Your Pink Eye Treatment Online
After you have received Pink Eye online treatment, the next step is to write prescription eye drops. GetCareMD will send your prescription to the pharmacy that suits you the best. Furthermore, we will keep checking if the treatment is going as planned, and if not, you can always contact us, and we will provide you with follow-up treatment free of cost. Finally, it is preferable to stay away from traveling to work or school while having a swollen eye. Hence, at GetCareMD, you can print a leave note.
Conclusion
Schedule your next consultation with us today and heal your Pink Eye in an hour. Our goal is to provide fast and effective care, so don't wait too much, contact GetCareMD, and get a doctor's prescription online.